Self-Counselling
This is a section which I hope may help others going through baby loss. Here I share some of the exercises I created to counsel myself.
This was never meant to be seen. This was written to myself, for myself. But I'm posting these here, in the sincere hope that these may well help someone else.
Though these pages look neat, the process was not. Each entry left me raw, emotionally spent. It still hurts me to read them, but getting it all out of my head and onto paper helped somehow.
I hope it helps you too. I really do.
Exercise 1: Look at photos of your baby. List how it makes you feel looking at him/her.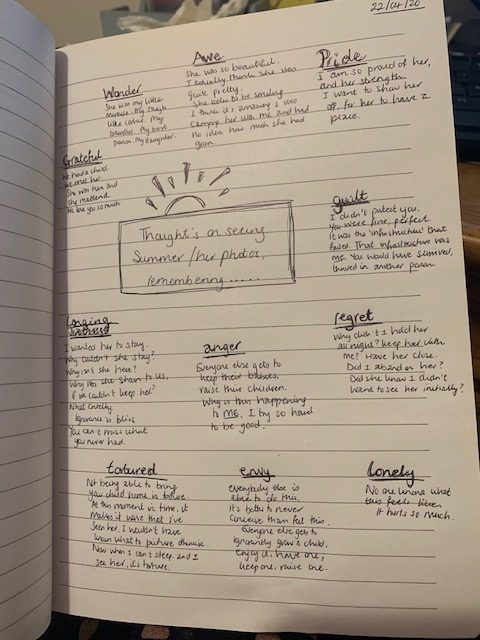 Exercise 2: Make some lists. What are you proud about, guilty about, what would you do differently?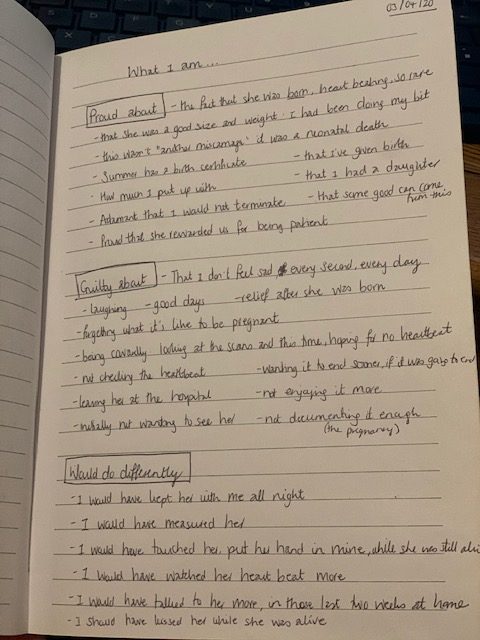 Exercise 3: What were your observations of your baby? Who does he or she most resemble?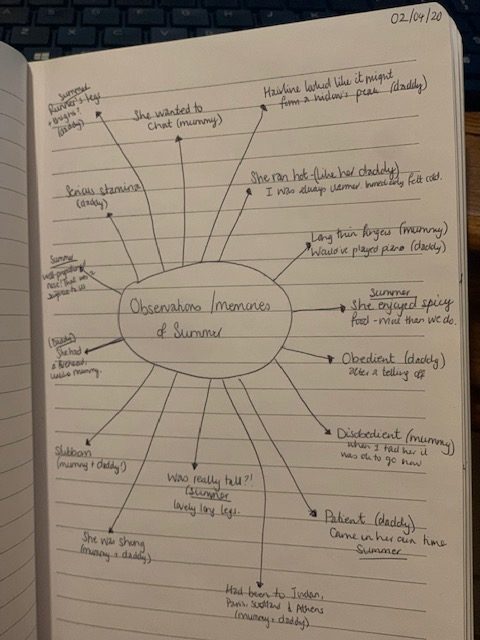 Exercise 4: You've been through your worst case scenario, but are there any things that went better than expected?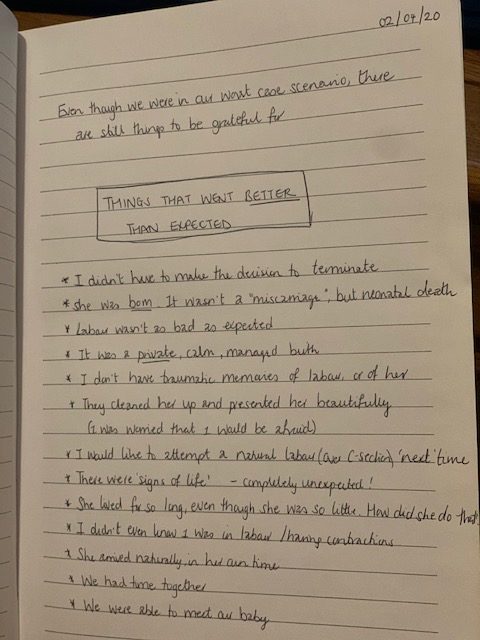 Exercise 5: "You did the best for your baby" – someone said this to me and I wasn't sure if I did. Make a list, prove it to yourself.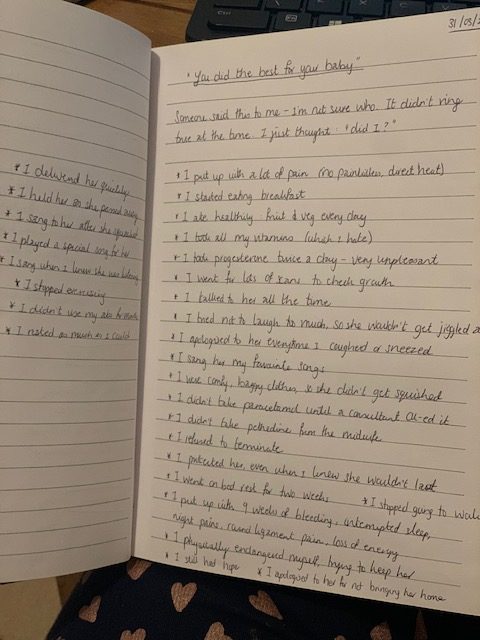 Exercise 6: Did you get to meet your baby? List the positives and negatives of being able to do so.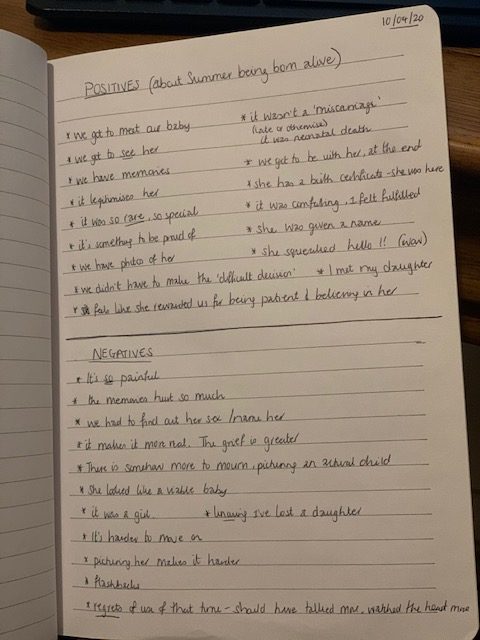 Exercise 7: List all the reasons why your baby was the BEST baby that there ever was.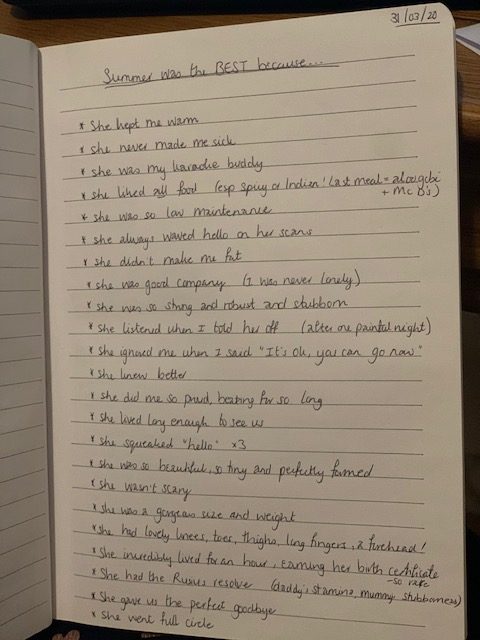 Exercise 8: You're not just grieving your baby. List and write about all of the things you've lost alongside him/her.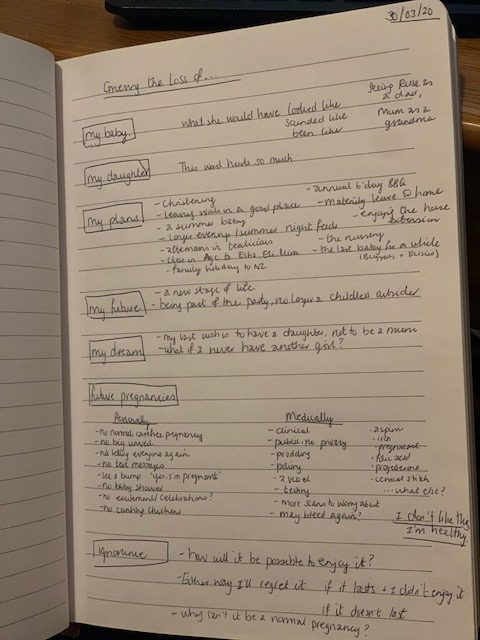 This is just a small selection of my personal work and grieving process. If you would like to see or discuss some more, please get in touch via the Contact page.
Anjulie xx