Bittersweet (adjective): Arousing pleasure tinged with sadness or pain
Today marks the two year anniversary of Summer's due date, the roundabout date that we should have a two year old with us. I said last year, that I'm still trying to figure out of this is a "thing" for us. I still don't know, but what I do know, is that this date is memorable, special, bittersweet for us – this year, even more so.
So inspired by the pretty sketch I saw from @murphys_sketches, I've written my own little summer inspired list, to mark the date. I hope you like it.
As always, feel free to add any of your own suggestions too.
Summer
Picnic hampers
Blankets with grass on
Ice creams from the freezer
Short shorts
Chilled coconut water
Al fresco dining
Saying "al fresco"
Morning runs
Painted toes and slip-on sandals
Selfies in sunglasses
BBQ everything
Warm skin
Outdoor concerts
Pretty dresses
June, July, August
Perfect peonies / gorgeous gladioli
Kubb spectating
Starbucks chocolate cream frappuccinos
Duvet-ditching
Afternoon snoozes
Rooftop drinking
Lunchtime sunning
Pub lunching
Cocktails clinking
Long, light evenings
Small suppers
Happy Londoners
My favourite season
My sunshine
Our firstborn
Our daughter
Our Summer
N.B. Here's the original inspiration for this post: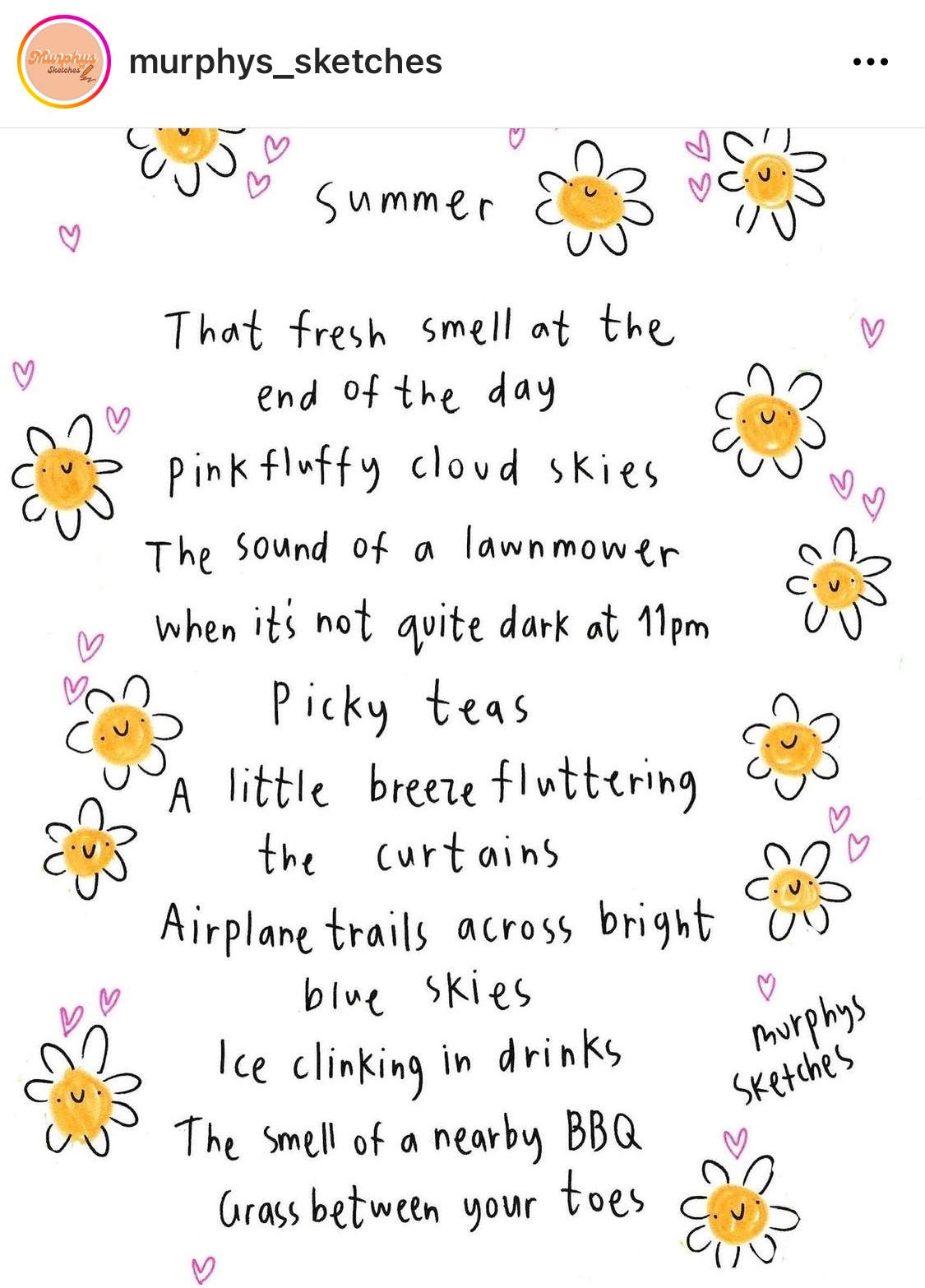 ---
If you would like to receive email notifications of new blogs from this website, please sign-up here: