Unrequited love (phrase):  A love that can't be acted upon or is not openly reciprocated
It was our 10 year wedding anniversary last week and James booked us a trip to the Netherlands to cycle the tulip fields, seeing as they're my favourite flower. It was simply stunning. The colours! Row upon row upon row of tulips, as far as the eye could see. But what I wasn't expecting, was that there would also be rows and rows of daffodils and hyacinth in bloom too.
Daffodils make me think of Summer now. First of all, it's the iconic bright yellow and oranges, that I've come to associate with Summer and her name, but they're also always in bloom on The First Day of Summer and that's because, they're her birth flower (like birthstones, people have flowers associated with the month they were born too. March = daffodils). So it sort of felt like Summer was on the trip with us too, well, she was definitely on my mind.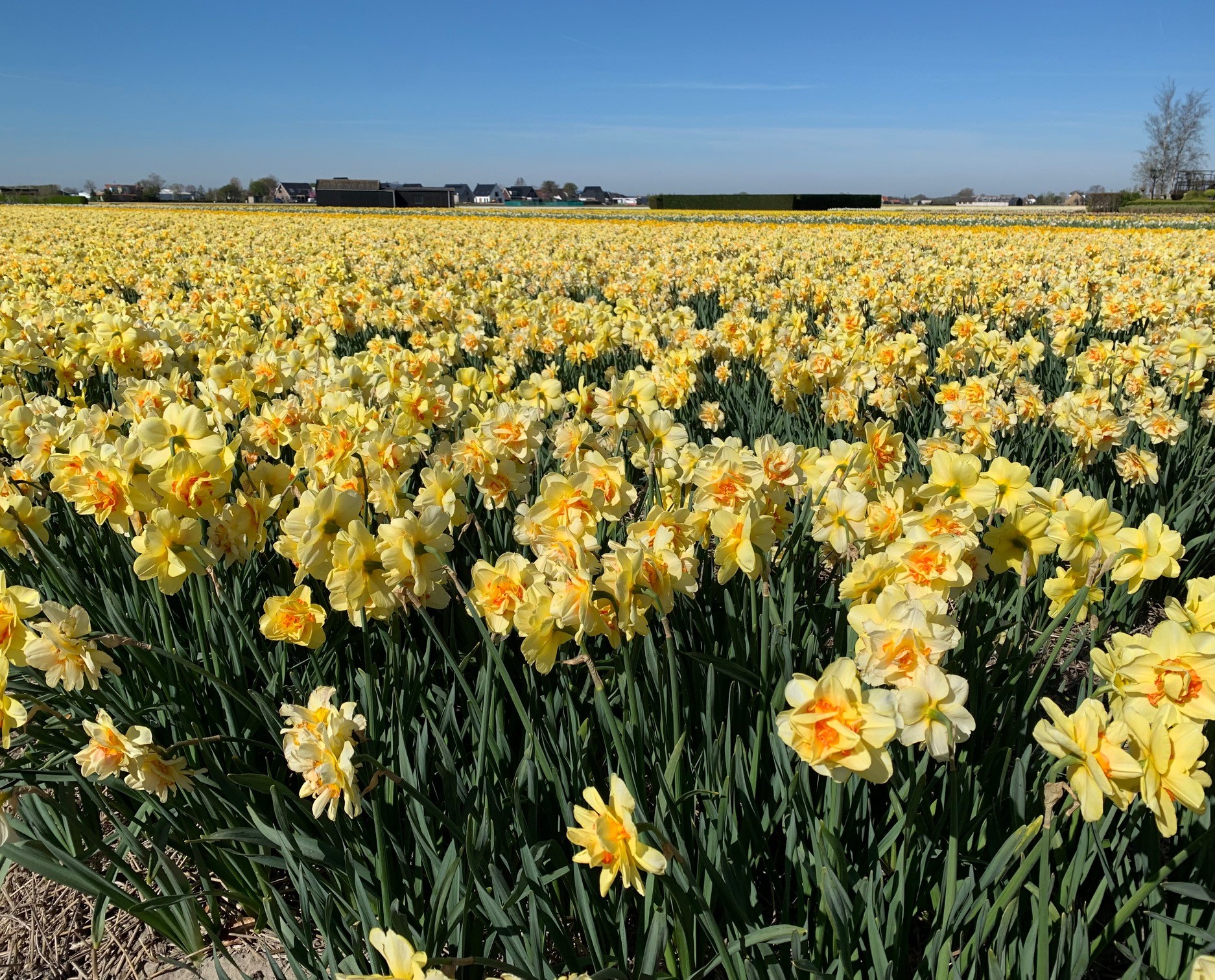 It's prompted me today to think about daffodils some more. I don't know why. Perhaps because there's more and more distance being created between Summer and I. It's been over two years since she was here, so I will always welcome some time to stop and think about her and the many associations she's left behind.
I've just googled "daffodil meaning" here and I'm going to try to find 10 fitting snippets for our 10 year anniversary:
1) Rebirth: The daffodil is a symbol of rebirth – a sign of the new beginnings that come with a new season.
I certainly associate daffodils with her time of birth and in many ways, she was a new beginning. The start of something quite different, the rebirth of me, perhaps. And the new season? It's not spring, for me it's Summer.
2) Sorrow: Whilst in the Netherlands, we took a boat trip to view the flower fields from the canals. When we approached a field of daffodils, the guide explained that daffodils are viewed differently across various cultures and apparently in the East, daffodils are known as lover's sorrow, associated with unrequited love. Sorrow? A love that can't be returned or acted upon? Ha, how very fitting, indeed.
3) Numbness: Some believe that the name narcissus (commonly known as the daffodil) is derived from the Greek word 'narkao' which means 'to be numb' due to daffodil bulbs being poisonous to animals.
To be numb? Baby loss will do that to you too.
4) Early: There are a few different ideas surrounding where the name 'daffodil' comes from. One suggestion is that it is derived from the word Affodyle, meaning 'that which comes early'.
This bit of googling has taken my breath away. That which comes early i.e. premature. Summer should have been born in July (with a birth flower of the delphinium), but arrived too early, in March.
5) Narcissism: Daffodils are narcissus and the psychological term narcissism is used to describe people who are attention seeking and have a high opinion of themselves
…Sort of like someone who writes a blog about their child's birth flower and posts it for people to read, perhaps? Ha!
6) Hope and Joy: Most cultures celebrate the narcissus as a symbol of hope and joy
Summer certainly brought me joy, she was here, we had a daughter. I am proud of that and of her, we celebrate her. But hope? Yes and no. Sometimes I think, "we had Summer, we can have another" but other times it's a reminder of how hopeless our journey has been.
7) Death: In Medieval times, Europeans believed that if a narcissus flower drooped as you looked at it, it was an omen of death.
I know not all March babies die, but mine did (that said, all March babies DO die, eventually – just usually as adults. What a smart-alec, depressing thought).
8) Commonality: Turns out, Summer, James and I all share the daffodil/narcissus as a birth flower. I never knew that.
So what's your baby's birth flower, or what birth flower were they supposed to have? Do they make you feel joy, sadness, or a bit of both? Yeah, me too.
January: Carnation and snowdrop
February: Violet and iris
March: Daffodil and jonquil
April: Daisy and sweet pea
May: Lily of the valley and hawthorn
June: Rose and honeysuckle
July: Delphinium and water lily
August: Gladiolus and poppy
September: Aster and morning glory
October: Marigold and cosmos
November: Chrysanthemum
December: Holly and narcissus (paperwhite)
9) Poisonous: Daffodils can't be kept in a vase with other flowers – they will kill them. I wonder if that's the same for the common yellow daffodil (Summer/ James) and the paperwhite narcissus (Anjulie). Morbid thought, but you know why I'm asking.
10) Wedding Anniversary: On a lighter note, daffodils are given to celebrate 10 years of marriage because they symbolise joy, cheerfulness and happiness.
Woah. I did not know that! A 10 year wedding anniversary! The one we've just celebrated! I've genuinely just found that on the Interflora article. How very eerily fitting. I was going to abandon this blog, but now I think I'll publish it. Perhaps Summer wants me to. It's all part of our journey, I suppose. And now, she's taught me something completely new and incredibly fitting. That's just so, Summer!
1st anniversary: Carnation
2nd anniversary: Cosmos
3rd anniversary: Sunflower
4th anniversary: Geranium
5th anniversary: Daisy
6th anniversary: Calla Lily
7th anniversary: Freeesia
8th anniversary: Clematis
9th anniversary: Poppy
10th anniversary: DAFFODIL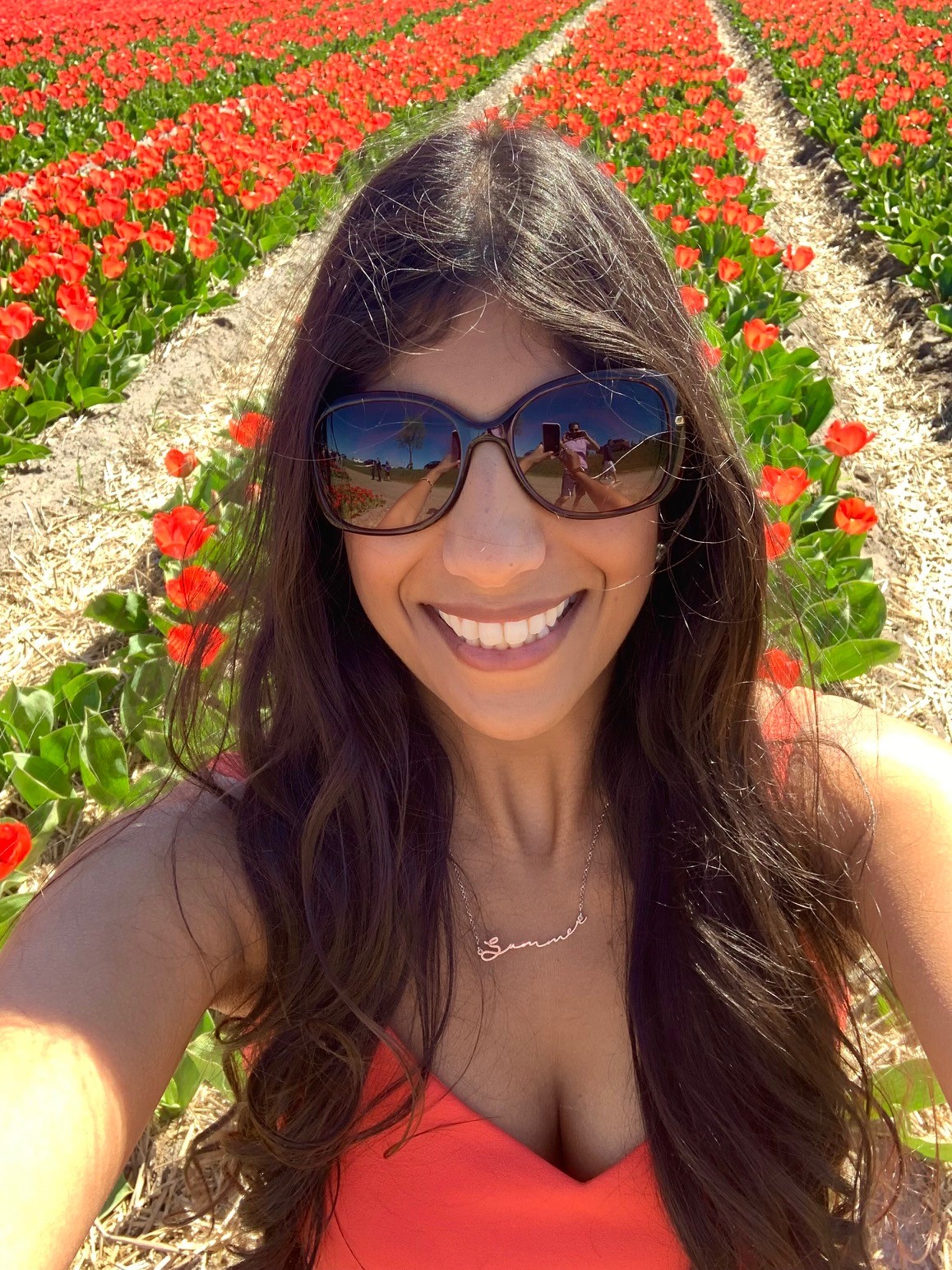 ---
If you would like to receive email notifications of new blogs from this website, please sign-up here: