Forgive and forget (phrase): To decide not to continue being angry about something that someone has done, and not to allow your memory of it to influence your future relationship
I remember lying on a yoga mat, waiting for a pilates class to start, listening to the background music, tears streaming down my face: "say something I'm giving up on you". I've not forgotten that.
There's something that's been playing on my mind, it's something that I'm finally able to articulate, why other people are causing me so much additional pain:
If you have a child, or have ever been pregnant, and you haven't shown me that Summer dying is important to you, if you haven't 'upped your game' then what you are saying is this: My child is different to yours. My child is a nearly-child, while yours is real. You're saying that it's not the same. And I cannot tell you, how unbelievably painful that is.
It's not the same, you're right. Every child is unique – that's something to be celebrated, but one day, that's something to be mourned too. My day came sooner than yours. I'm part of the 'club' that no parent wants to be in, the one where we outlive our children. It's unnatural and it's heart-breaking. It's something we have to live with. Every single day, it doesn't go away.
Before my miscarriages, I did not get it – I've mentioned this a few times on Mumoirs – and though it's not something I'm proud of, it's something I forgive people for, if they've not been through it themselves. But if you're a parent, how can you not understand it? If you've been pregnant, how can you forget how much you loved that child? How does this not move you into closing the gap, showing that you care? Because you are able to imagine how awful this is.
And that's what I've been finding difficult to forgive.
You don't understand my prolonged sorrow? I don't understand the lack of yours.
As if losing my child isn't enough, I've felt I've had to convince people that they were real and deserving of all this love, this hurt, this grief. It's why I keep mentioning that Summer has a birth certificate, it's why I've shared pictures of her hand and footprints. It's to prove that she was a real baby. Because if I can convince you, I can feel less of a crazy person, for feeling so broken for "so long". Instead of being given the grace to feel what I feel, I have been ignored, avoided. You don't know what to say to me anymore? That says more about you, than me. I'm still a person, not a pariah. The people who truly cared, tried.
It is approaching eight months, and I will not forget. I know now, who was there and who wasn't. In the hardest, darkest moments – I remember. I remember it all. The memories cast, the inaction noted.
So, to friends and family, who have children and didn't do anything to close the gap, to up their game or to show up – I will not forget. I can forgive you, you can thank Summer for that. I have always struggled with forgiveness, but Summer dying is teaching me how to do it. But I will never forget. She didn't deserve that, so now, neither do you. She was never important enough to you, and now, you no longer are to me.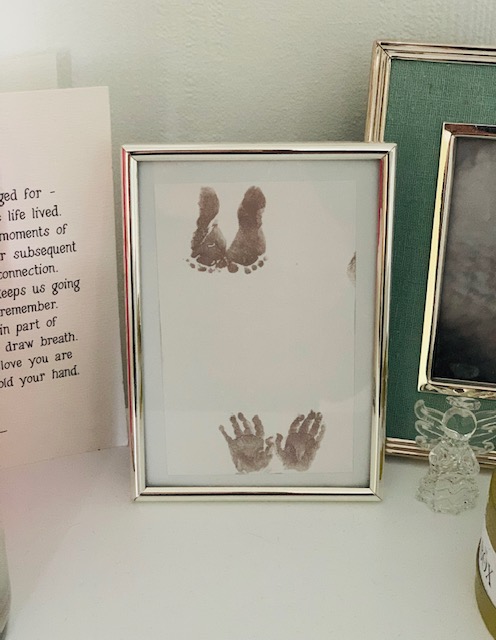 ---
If you would like to receive email notifications of new blogs from this website, please sign-up here: