Cancer Research UK (charity): 1 in 2 people will get cancer in their lifetime. Cancer Research UK funds nearly half of all the publicly funded cancer research, here in the UK
I really haven't given enough time, thought or appreciation to the fact that my third pregnancy loss enabled us to discover that I had abnormal and potentially pre-cancerous womb cells. Part of this was due to my internal mantra of "my priority is to have a baby, I don't care about anything else", another was because it meant a huge further delay to being able to try to conceive again (6 months of medical treatment and biopsies), but also, because it was played down so much, yet acted upon so quickly, by the medical professionals, it didn't really hit-home what we were doing: fending off cancer.
For someone so fixated on her beloved parallel universe where her babies lived, I failed to conjure the other scenario which could have materialised – one where I was completely oblivious and developed womb cancer. I was one of the unlucky, yet lucky ones. I was diagnosed and treated, before anything more sinister came to pass. I now know I'm not alone in this, I've been shocked by the number of women in the fertility community who have wanted a baby and received a cancer scare/diagnosis instead. It's really not as uncommon as you would think.
So on Sunday, James and I participated in the London Summer Run: a 10k run around the city, in order to raise funds and awareness for Cancer Research UK. Bruthfully, when I signed up for it in February, I was hoping I would be pregnant by the time it came around and unable to run it (that old chestnut). No such luck. But it gave me the opportunity to remember the reasons I initially wanted do it: firstly (and most obviously), it had Summer's name all over it. Secondly, running was definitely something that helped me last year when coping with our third loss (every time I go for a run now, I say hello to Summer and her friend Riaan, out loud) and most importantly, because I was undergoing pre-cancer treatment when I signed up, and all of my medical treatment has been in London.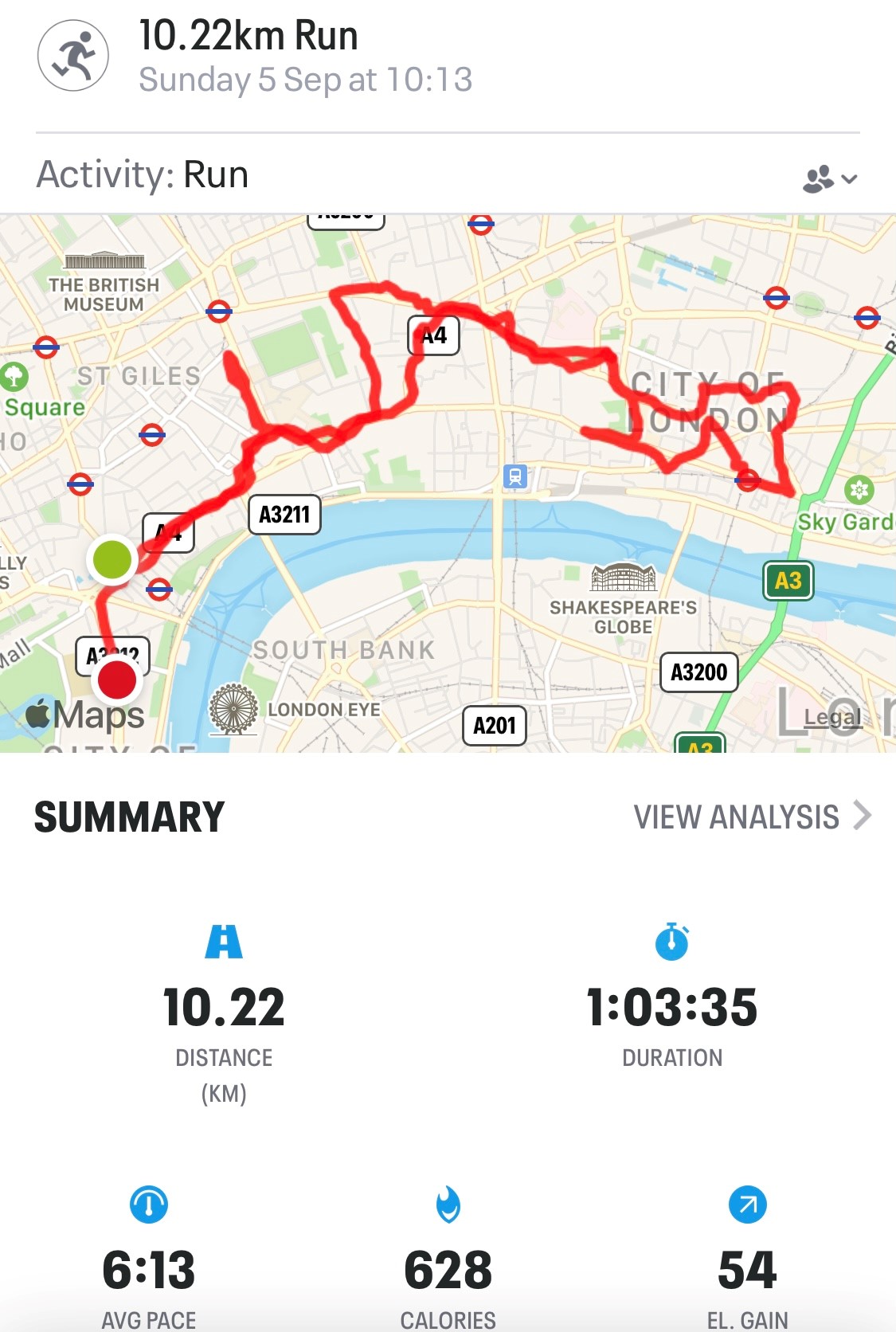 In true Summer style, she turned the sunshine on and dropped her name into everything I was doing. She was in the book I read on the tube. She was in so many of the song lyrics I listened to over the radio while running. And her name was literally all over the event and medal itself.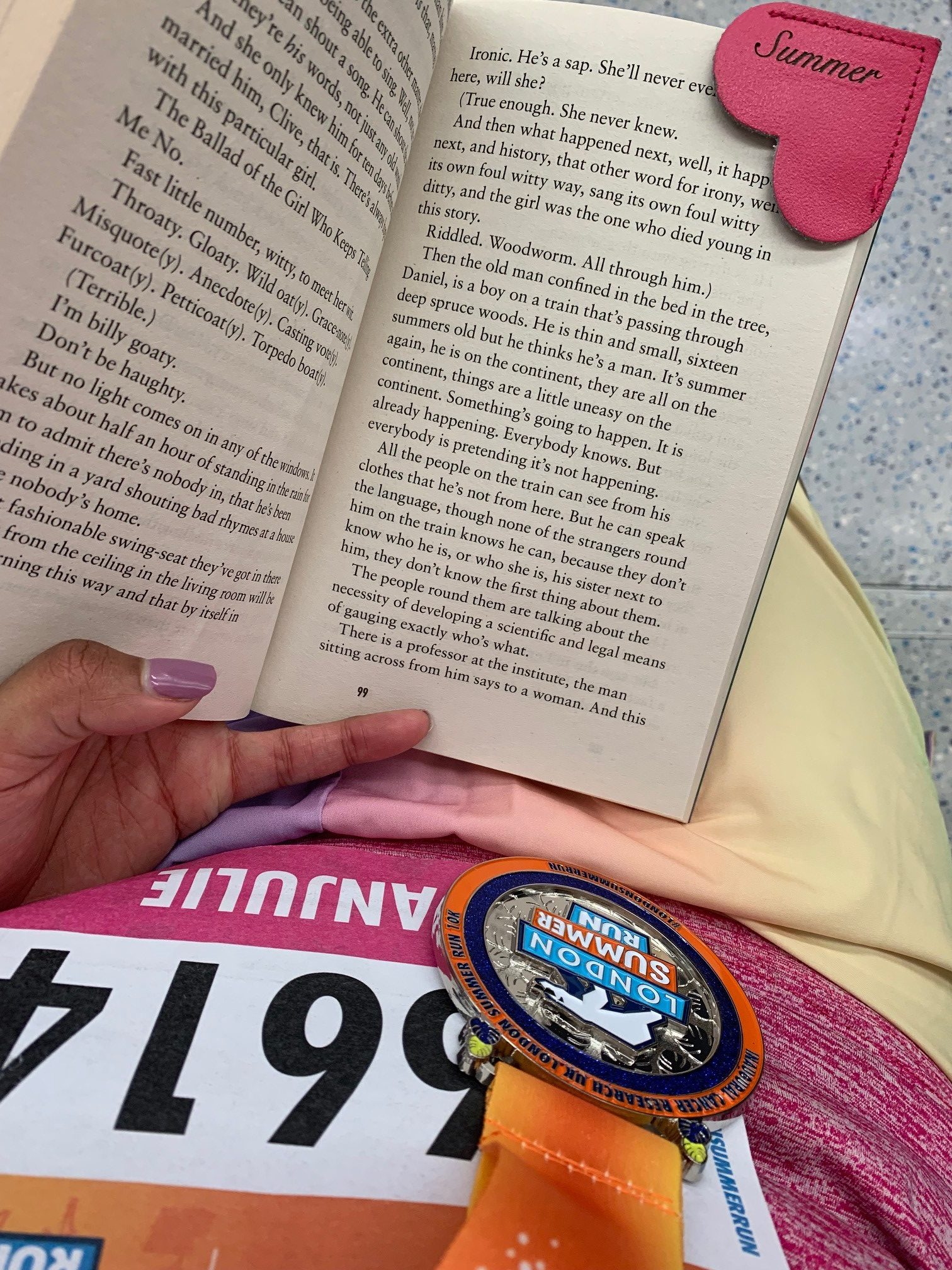 Without Summer, I never would have known that I had pre-cancerous womb cells. So although I was frustrated to need 6 months of treatment and although I'd rather have my daughter here, it's yet another thing to be thankful to Summer for. When I mentioned this to a loss mum, who congratulated me on the run, she replied:
"She saved you and that's beautiful"
I'd never really thought about it like that before. I always think about how we saved Summer (when we were advised to terminate for medical reasons) but also how we failed to save her (because she's not here).
Someone else said:
"In her very short life, she served a very, very important purpose"
And again, I love that. Another commented:
"I love that Summer's name is on the medal not once, but 3 times! She's just yelling hello!"
And that made me laugh – such an attention seeker, like me! It's like: "Err Mum, in case you didn't notice, I sort of maybe saved your life here!"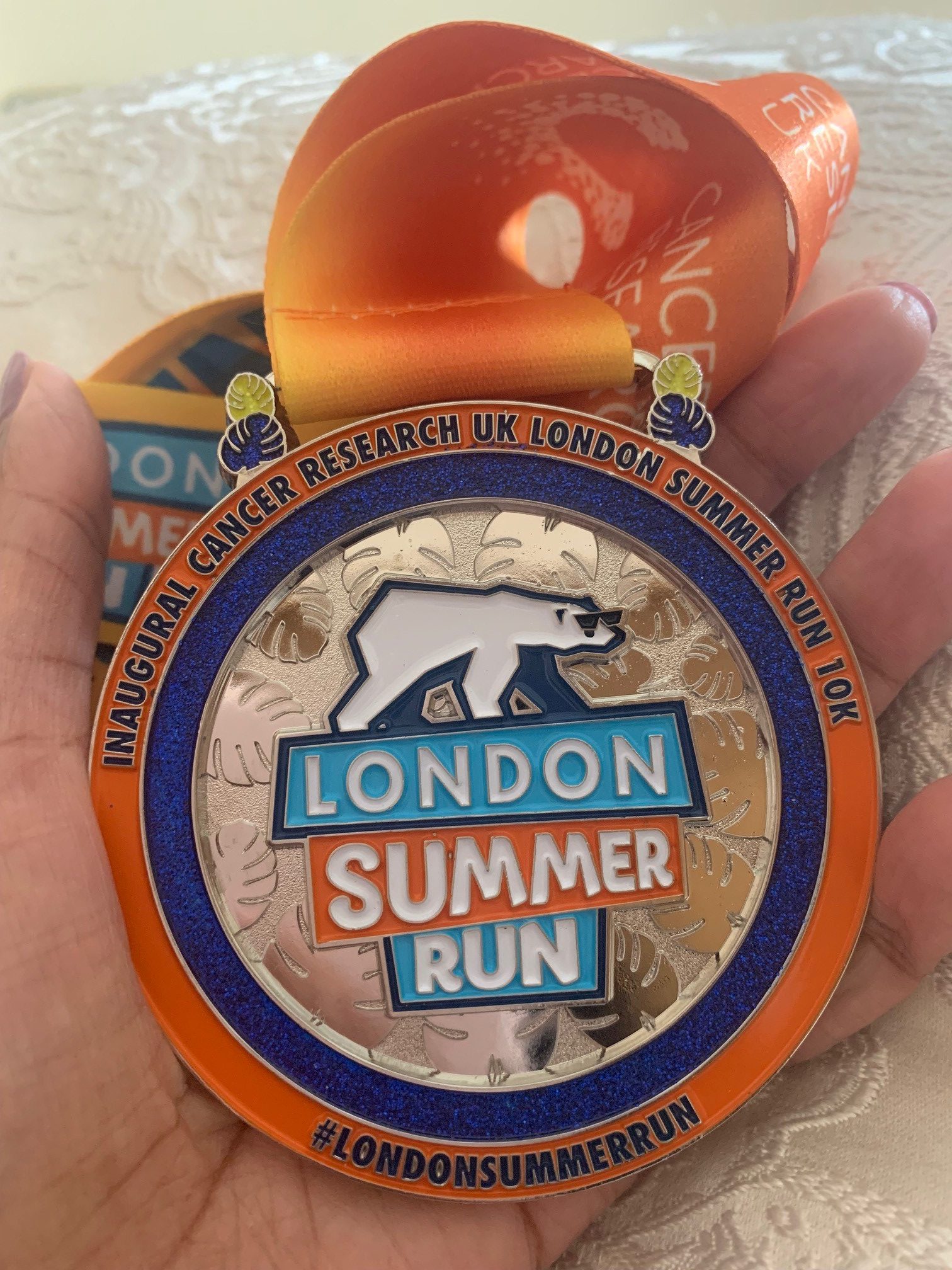 I don't know why Summer's not here, but the thought that she might have done some good with her time, or served some small purpose, brings me comfort. She didn't live for long, but her memory lives on.
James and I didn't ask for sponsorship for our run, because we run fairly regularly, but we did make a donation, so if you too would like to donate to Cancer Research UK, you can do so by clicking here. CRUK are hoping to raise £250,000 from the event and so far, have only raised half of that.
To all those living with cancer, fighting it, recovered or recovering from it, and to those who know people who have succumbed to it, I'm sorry. The London Summer Run was for you, and I hope that someday soon we can all not just beat the odds, but change them.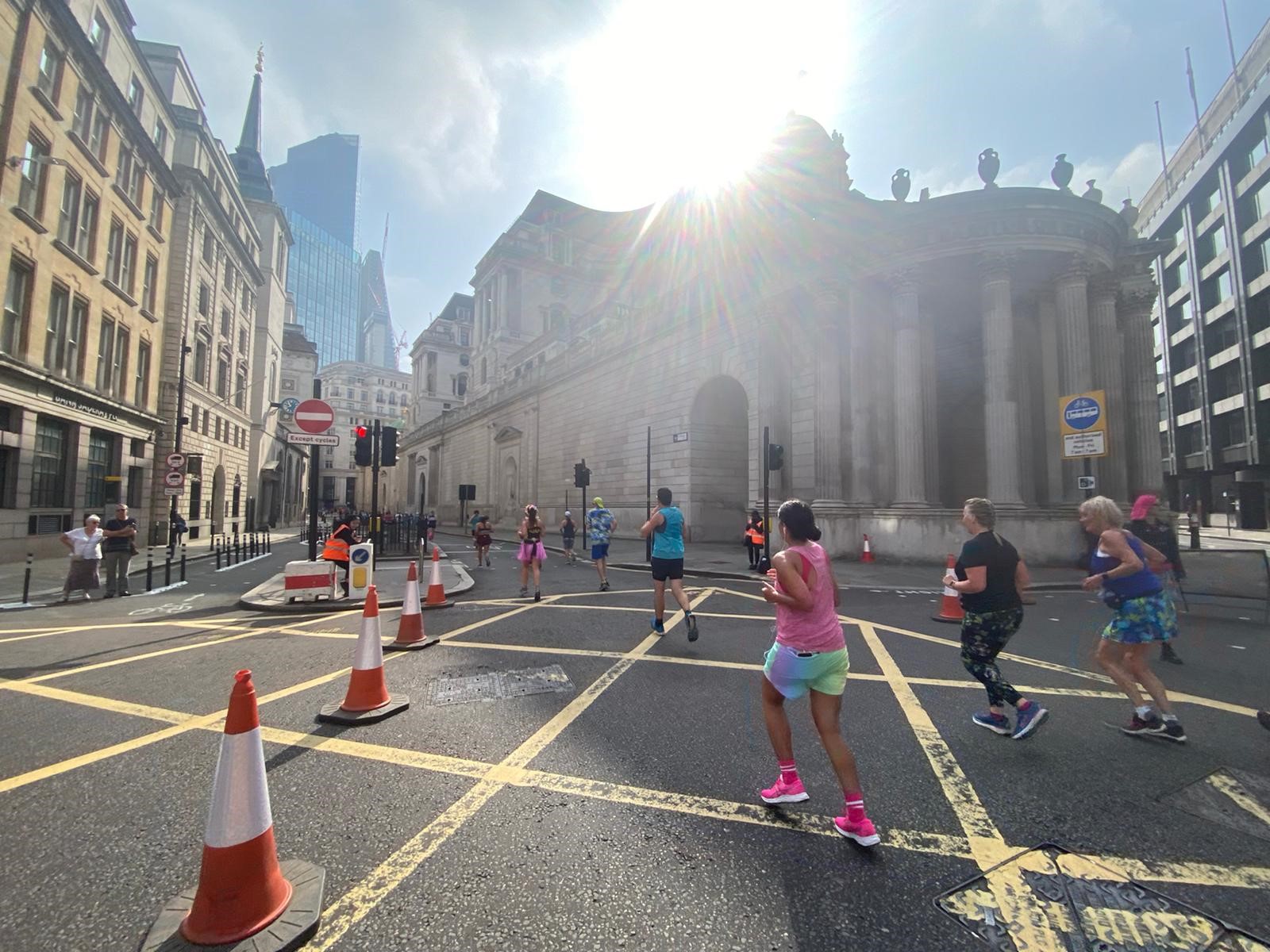 ---
If you would like to receive email notifications of new blogs from this website, please sign-up here: