Here (adverb): Used when introducing something or someone
5 years since deciding to start a family, 4 pregnancies, 3 losses, us 2 throughout and now this little 1. James and I are beyond thrilled that our countdown is now over.
Our daughter, Ellissa Summer R___, arrived on Friday 9th December at 3.14pm, 6lb 12oz, at St Mary's Hospital, Paddington – exactly 2 years and 9 months since sister Summer was born/died (and exactly 2.5 years, to the day, since I launched this Mumoirs blog).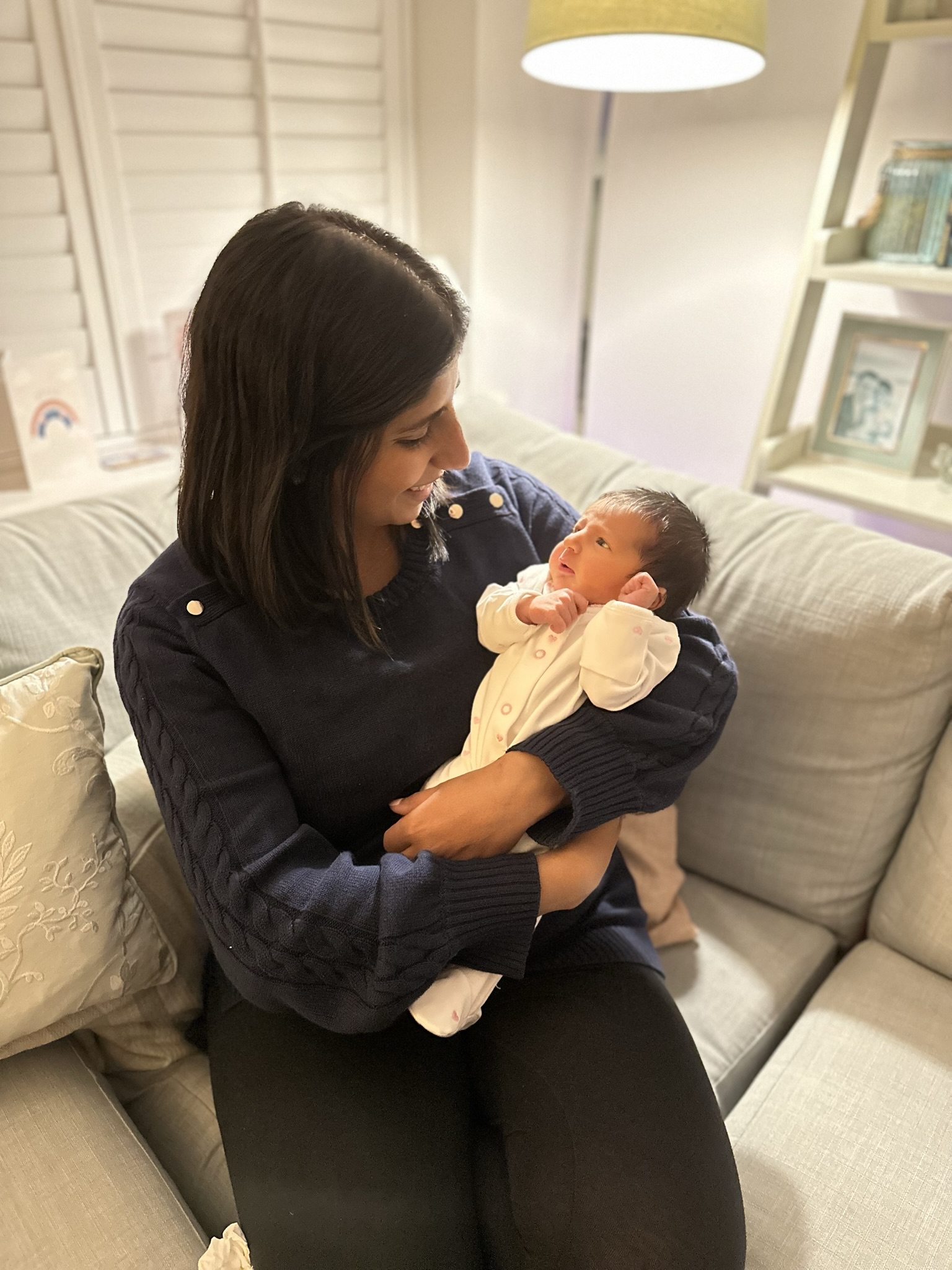 I am so sorry for the delay in letting you all know and even more so regarding the proximity to Christmas – the timing is not ideal, I know and I'm sorry – but we have been finding our feet and I've been recovering from the delivery.
Please know that we do not believe that we've been rewarded for persevering, rather that we've been inordinately lucky and blessed to have been entrusted with this little soul. So although it would be easy for me to say, "never give up, keep trying", I know it doesn't work like that and my heart goes out to everyone still fighting the uphill battle, particularly at this difficult time of year. I see you.
Friends, supporters, readers – I don't know what's left to say. it's been a long road and this is a surreal moment as any: she's here. Our daughter is finally here. That still hasn't quite sunk in, but we could not be more grateful.
And to my husband James, we did it. We finished on a win, just as you'd always hoped. Thank you for always believing we could, especially when I couldn't.
---
If you would like to receive email notifications of new blogs from this website, please sign-up here: